Membership
TCLA Premium 2.0 provides high-level training and resources to help aspiring lawyers secure training contracts at elite commercial law firms.
Our monthly membership programme gives you unlimited access to all our TCLA courses and premium materials, including all our future courses.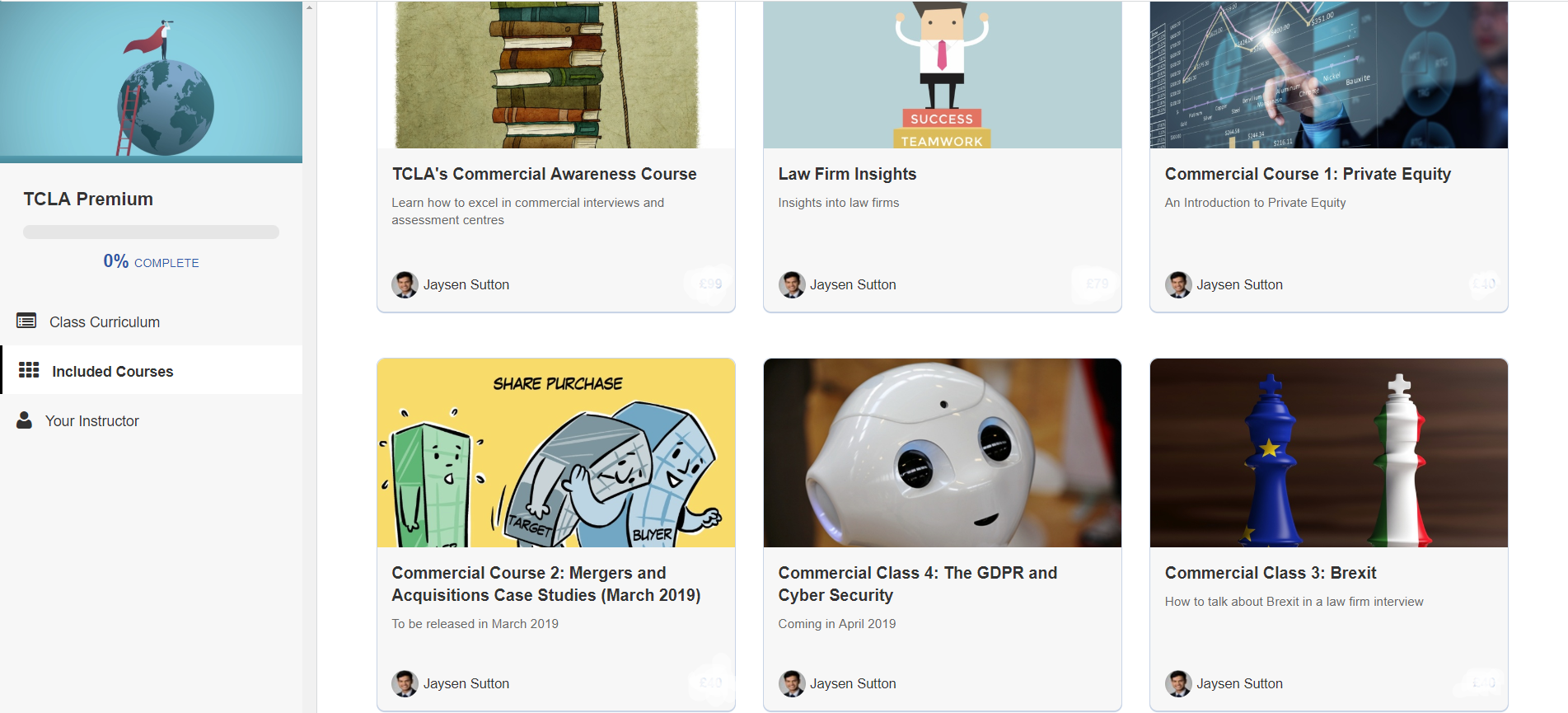 Why TCLA Premium?​
Commercial law is
one of the most competitive industries to enter
. Thousands of candidates apply for a small number of vacation schemes and training contracts places each year.
Only a handful secure training contracts.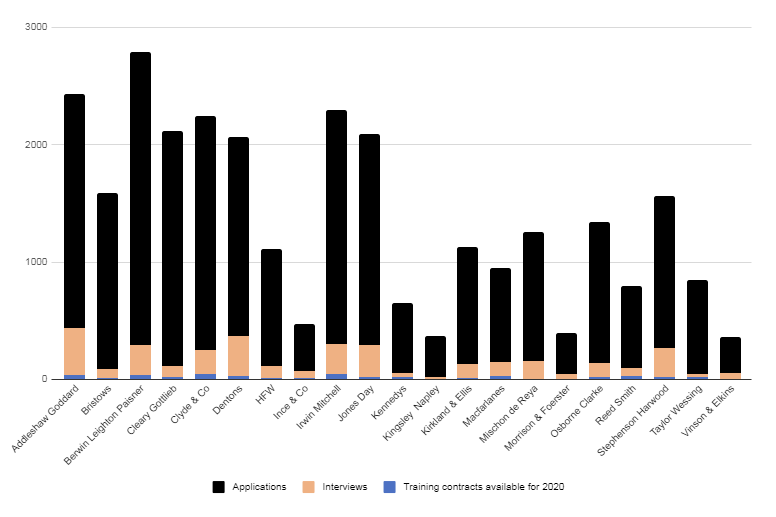 Data from Lex 100
​
Aspiring lawyers run into the same fundamental problems. They have good grades, interesting extra-curricular activities and a clear motivation for commercial law. Yet time and time again,
they fall down on interviews that test their commercial awareness.
But how do you develop commercial awareness? What should you be learning? How can you excel in case studies and partner interviews?
The problem is that all of this information at the moment is fragmented. That makes things easy to miss
and
hard to find. It means many aspiring lawyers aren't prepared for commercial interviews.
TCLA Premium
solves this problem
. It combines the commercial knowledge you need to know for your interviews and assessment centres in a single, straightforward package.
1. TCLA's Commercial Awareness Course
This course provides an in-depth analysis (3,000+ words) covering everything you need to know about the commercial topics most likely to come up at interviews and assessment centres this year
So far, our commercial outlines cover:
The General Data Protection Regulation
Cybersecurity for law firms
The US trade war with China
Law firms as a Business
How to talk about Brexit in a law firm interview
Finance and the Capital Markets
Private Equity
Mergers and Acquisitions
The Financial Crisis
The Financial Crisis - where are we now?
2. Monthly Commercial Courses
Every month, we release a new course on a commercial topic. This course will teach you what you need to know about that topic ahead of your interviews and assessment centres. We use a combination of video tutorials, case studies and graded quizzes to cater to different styles of learning.
We are dedicated to respecting your time. This means that TCLA courses get to the point and deliver practical knowledge that you can use today.
3. Law Firm Insights
To secure a training contract, you need to demonstrate a clear motivation for applying to a particular firm. But it's not always easy to work out what makes law firms different.
Our detailed law firm profiles have been designed to help you to tailor your applications and justify what makes a law firm different at interviews.
We use our premium subscriptions to The Lawyer and Legal Week, along with our existing knowledge of firms, to give you a detailed explanation of a firm's unique selling points.
​
4. Access 45+ threads in our private forum.
Members of TCLA Premium have access to our past content
. That's over six months worth of content in our forum.
Members of TCLA Premium have access to our exclusive threads and discussions pages, from our "Application Quick Tips", which features high-level advice to help improve your applications, to our "Vacation Scheme Application Questions List", which neatly details the application questions for over 40 law firms. Inside, you will also find our third
M&A mock case study,
business news roundups, and much more!
5. Access to past applications and cover letters
Gain access to over 20 successful applications and cover letters for Freshfields, Norton Rose Fulbright, Reed Smith, Slaughter and May, Pinsent Masons, Allen & Overy, Linklaters, Dechert, Macfarlanes, Shearman & Sterling, White & Case, and more.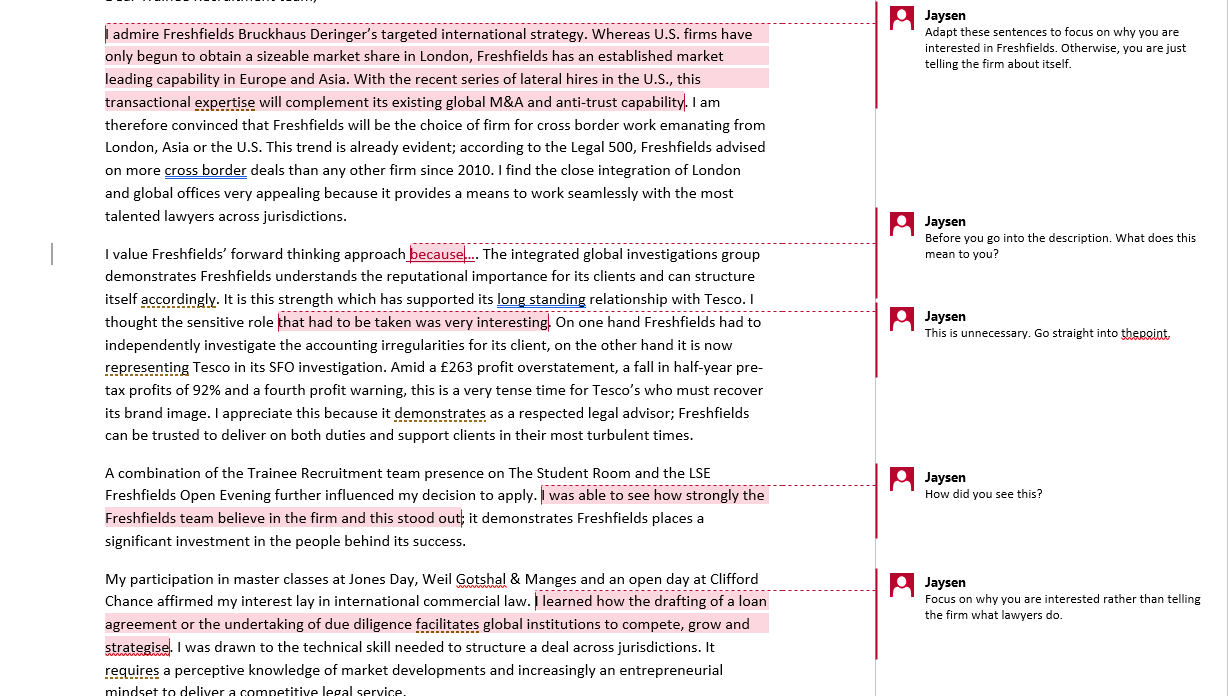 You will also gain access to our high-level application tips and our comparisons of weak and strong applications to make sure your application stands out.
6. TCLA's Weekly Roundup

We summarise the most important commercial topics of the past week, providing relevant links and examples of relevant interview questions.
Update March 2019: TCLA Premium Version 2.0 has been moved here
TCLA Premium (Silver)

Mock Interview (Future trainee)

25.00 GBP

A one-to-one mock interview with a future trainee
The sessions begin with a discussion about your background, strengths and weaknesses, and your interview experiences
The interviewers practice competency, scenario-based and case study questions
They provide detailed interview feedback and firm-specific advice
The mock interviews last for one hour and take place over Skype.
​