Hey all!
My name's Nina, I'm an foreign qualified lawyer (graduated in the end of 2019) from a non common law country who aspires to become a lawyer and practice in the UK. A few months ago I posted here asking for help with my personal statement, and you guys helped me so much! 💕
I know that as a foreign qualified lawyer, I could just sit the SQE and become a solicitor, but I think going to uni first will make me more employable and a lot more confident as a future solicitor or barrister, so this is the route I chose.
I'm super happy because I got into both King's and UCL, but I'm also torn between the two.
The King's programme I applied for is called Law & Professional Practice, it's a MSc (not an LLM), lasts 2 years and will teach me the basics of England and Wales' law. It will basically teach me how to lawyer in the UK.
The programme I applied for at UCL is the general LLM, so I get to choose what modules I want to study - it lasts 1 year and it won't teach me the basics of UK law or prepare me for the SQE.
UCL is higher than King's on the rankings, and I think an LLM would sound better than a MSc on my CV.
However, I'm really worried I'll not know the basics and I don't know how on earth I can practice law without knowing the foundations.
From your point of view, which would be the smart decision? I am all by myself on this and I have no one to ask, so any advice and insight you can give me will be greatly appreciated. 💕💕💕
Thank you so much!
Ps: these are the links to the programmes' pages:
The MSc Law & Professional Practice is a two-year postgraduate degree, with the first year available as a stand-alone Postgraduate Diploma.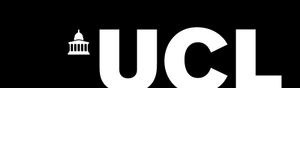 On the Master of Laws (LLM) programme at UCL Laws, you'll be joining a community of some of the brightest and most ambitious graduate students from all over the world.
www.ucl.ac.uk