Legendary Member
Staff member
Future Trainee
TCLA Moderator
Gold Member
Premium Member
Hello, and welcome to TCLA!​
We are so excited that you have chosen to be a member of the 20,000+ TCLA Community, which is the UK's largest community for aspiring lawyers.
The goal of the TCLA Community is to increase access to information. No matter your background, circumstances or location, we want you to have access to the best advice to help you to become a successful commercial lawyer.
Within the TCLA Community, you can expect to engage with other aspiring lawyers, junior lawyers, graduate recruiters and TCLA staff.
We have created this short guide for you to understand how to access and use the forums to their fullest potential so that you are able to make the best use of the information, insight, support and resources that are available to you here.
How do I make changes to my profile and account after signing up?​
If you click on your username on the top right-hand corner (marked by arrow 1) and then on 'Settings' (arrow 2), you will be able to make changes to your account and profile, including your display picture and username. You can add a display picture to your profile by clicking on 'Your profile' (arrow 3) and adding an image!
P.S.
Your username can only be changed once every 28 days so give it a good thought before you settle on one! If you want to change your username, you can read our guidance
here
.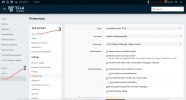 How do I access the forum?​
Finding the Community
If you have made it here, you have already found the Community - well done on your first step! For future reference, the easiest way to access the Community is through the button on the top left-hand corner of the
main TCLA website
(marked in the image below with a red arrow) or by heading to
thecorporatelawacademy.com/forum
.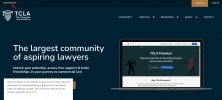 Navigating the Community
When you click on the Community tab, it will take you to the main page where you can view the list of forums (arrow 1), monitor your profile, set alerts and make any changes through settings, (arrow 2), start new threads (arrow 3) and search for any posts by title or member (arrow 4).
⚡️
TOP TIP
- You can check out the latest or most trending threads by navigating the tabs to the left of the forum list (arrow 1). Some of our most popular threads this year are-
⭐️
TCLA Vacation Scheme Applications Discussion Thread 2022-23
⭐️
TCLA Direct Training Contract Applications Discussion Thread 2022-23
⭐️
TCLA General Discussion Thread 2022-23
⭐️
Ask A Graduate Recruiter Anything!
Starting new threads and making posts​
Starting a new thread
Threads are a collection of posts dedicated to the discussion of a specific topic. You can feel absolutely free to start a thread on a question you're looking to get answered or a topic you'd like to get the opinion of the wider community on.
We pride ourselves on being a judgement-free and supportive community and believe it is crucial for you to be able to ask and answer questions without fear. Chances are, the same doubts and queries that occupy your mind are shared by your peers so by making the step to post a thread with your question, you are not only helping yourself but also many others in the same position as you!
You can refer to arrow 3 in the image above for where you can start a new thread. You can find the 'post thread' icon marked by arrow 3 if you are in an existing forum as well, where this will appear in the top right-hand corner! Once you click on the button marked with the arrow, you'll then be able to select a forum or sub-forum that's most appropriate for your thread from a list, give your thread a title, type the topic of your discussion or question in the main body, click 'Post thread' at the bottom of the page and you're good to go!
⭐️
FYI⭐️
You can make your thread either a discussion or a poll, depending on the type of answers you're looking for!
Making posts
You don't always have to start a new thread to make a post; you can simply reply in an existing thread. Our text boxes give you a plethora of options for how you can design your reply.
You can embolden or italicise text (arrow 1), organise your text using bullet points (arrow 2), hyperlink text (arrow 3), upload images (arrow 4), and my personal favourite, including emojis and GIFs (arrow 5)!
If you'd like to save your reply to come back to at a later time, simply click on the button marked by arrow 6 and if you want to tag someone in your post, all you have to do is type an '@' followed by the username, as shown by arrow 7!
When you're ready to post simply click on 'Post reply' on the bottom right!
Engaging with other posts​
Apart from making your posts and creating new threads, we highly encourage you to engage with other posts as well so that you can keep up with the happenings on the forum and support your peers as well.
Our community can be a source of great support and reassurance as you go through this rollercoaster journey of securing a training contract, and by engaging with others going through the same peaks and troughs as you, you're not only helping them out but also ensuring bucketloads of good karma coming your way from being generous and kind to your peers!
Our platform makes it possible to interact with a post in many ways; you can react to posts with a range of emoticons (marked by arrow 1 below- the 'winner/
' and 'friendly/
' emoticons are my personal favourites!) and directly reply to them (arrow 2) should you wish. You can even share them using the button marked by arrow 3, which will copy a link for you to paste on whichever platform you like!
⚡️
TOP TIP
: Use the button marked by arrow 4 to bookmark posts so you can build a bank of information and insight that you can come back to when you are writing applications, giving interviews or prepping for assessment centres!
The button marked by arrow 5 allows you to edit your post after you've posted it publicly and arrow 6 is the one to use if you're concerned about the content or tone of a post and believe it contravenes the
Community Rules
.
Who do I go to if I have a problem?​
If you have a query related to your Premium subscription or membership on the forum, email
[email protected]
or tag
@Erin
, our Operations Executive, on the forum.
If you have a complaint about a member or content on the forum, use the report function marked by arrow 6 in the image above or direct message your Community Managers (
@AvniD
and
@Jessica Booker
) instead. Please do go through our
Community Rules
to be sure that the content or member you're complaining about has contravened our terms.
You can direct message by hovering over the username of the member you wish to message and clicking on 'Start conversation' (arrow 1) or by clicking on the
icon on the top right-hand corner, marked by arrow 2.
You can also direct message our Community Managers if you have any confidential or personally sensitive information or queries to discuss. Please note, for everything another query, we encourage you to post on the forum instead so that you can benefit from the experiences of our wider community and, therefore, we limit the DMs our Community Managers receive and respond to accordingly.
And you're set! Welcome to the TCLA Community! We're so excited to see you post and and engage with the forum ​