A conversation with Lewis Malkin
Lewis Malkin is a trainee at Baker McKenzie. He also secured six vacation schemes.
Yes, you read that right. Six.
We caught up with Lewis (LinkedIn) one month before he began his training contract to talk about how to write successful law firm applications, how to deal with rejection, and how to stand out during a vacation scheme.
We hope you enjoy listening to it as much as we enjoyed recording it.
Listen to the full interview using the SoundCloud player below.
We've reproduced excerpts from our interview with Lewis, below.
How I Secured Six Vacation Schemes
[…] In my third year, I thought: "Okay, now is probably the time to think about getting a job." And, as the panic set in, I went along with my friend to a competition that Pinsent Masons was running at my university.
This is where the first part of my story probably begins.
It was a competition called the "Deal Perspective Competition," and it was designed to introduce law and non-law students to what it would be like to work at a commercial law firm. It was run by two future trainees at Pinsent Masons, and it was a well-designed competition because the firm have put a lot of investment into running it at Bristol University.
Teams of about five individuals would come together and you had to deal with three scenarios that would arise over the course of an M&A deal: (1) merger control thresholds you had to research; (2) any employment issues; and (3) particular litigation and product default issues.
You had to go away and research what the law was in this area and then respond to an email from a client. They would mark the quality of your answer based on whether the answer was correct; how you structured your advice; and whether you factored commercial issues into your answer.
The competition was really good because, while I was working with people who had studied law – and, obviously, I didn't have much legal experience — that didn't mean I wasn't able to bring something else to the table that they wouldn't be able to think of. It was a nice example of how even if you don't study law, you still have a lot to bring to the table.
The hard part was that after giving the final piece of advice, I had to turn around to my teammates and say: "Actually, if we do go to the final…" (which was held at Pinsent Mason's office and where you had to present a presentation to the client). I actually got a vacation scheme interview and I had to say: "Sorry, I'm not actually going to be able to attend!"
Who was that vacation scheme interview with?
That was at Hogan Lovells. It was my first-ever vacation scheme interview and it was an absolute car crash. I don't know whether it was blissful ignorance or sly arrogance – it was probably a mixture of the two — but I didn't really do much research about what would be asked. I thought: "You know what, I don't even need to look at that. I'm going be myself and I should be able to walk in there and do it."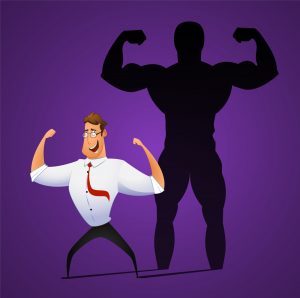 So, I went in there. I think we had a Watson Glaser Test, and then the second part of the day was an interview with an associate, which was just asking me about who I am and why I was interested in law. And all that was fine.
And then it got to the partner interview and it started with the same kind of questions, like: "Why law?" But when they really started to grill me down on why I was applying to Hogan Lovells, I couldn't really reel off a decent answer, because the follow-up question to that was what firms I'd chosen to apply to. And I think they saw from the variety of firms that I had applied to, that there was no consistency whatsoever.
How did you work out the differences between law firms?
I sometimes feel that law firms have a set amount of phrases that they all choose to use, whether it be "global," "commercial," or "cutting edge." Every cliché you can imagine is probably pulled upon.
But I think, firstly, it came from applying to different firms. Obviously, in most applications, they say: "Why do you want to apply to us?" I ended up researching firms in-depth through websites like Chambers and Partners and Chambers Student. Those websites are quite good at telling you what they're not good at and where they specialise, and I think once you start to understand that, you are able to see how, for example, a magic circle law firm may differ from a firm like Berwin Leighton Paisner, which specialises in real estate. You start to pick up those kind of things.
Secondly, it came from going to law fairs. When you start to speak to people from the firm, they are very willing to give you information, and they are very willing to be quite direct with you about what makes their firm unique. Once you have the person in front of you, you're able to quiz them. You could ask them, for example: "Where did you apply to?" and "Why did you choose X?" And I think that's quite a good way of just seeing how other people separate firms and make that decision.
You did a number of different vacation schemes, didn't you?
Yeah, I did six vacation schemes.
The first one I did was at King & Wood Mallesons. Unfortunately, I didn't get the training contract because it was basically all placed on my final interview — which was a bit of a shame, because I felt that the people at the firm really did like me, and I felt I was a good fit there.
I think they had very much a good-cop/bad-cop approach. I still reflect on that day, and they definitely wanted to challenge me — and perhaps, I should say, I fell for the bait, and I didn't perhaps keep my cool as well as I could have.
I learned a lot in that situation. But I remember from that first vacation scheme thinking: "Oh, God, this is my one shot I've completely blown it!" But, no, like London buses, I think vacation schemes can come around quite quickly, once you get the knack of it.
So, I went on to do a winter vacation scheme with Shearman & Sterling, which was in winter 2015. And then in the summer of 2016, I did four vacation schemes.
I was determined to not end that summer without a training contract. I couldn't face the thought of that. I was studying the GDL at the time and I had time to do it, so I was like: "Okay, let's make as many as I can."
If some students are listening, they might think: They're struggling just to get one vacation scheme, and you managed to get six. What do you think it was about your applications that converted very well to interview?
Law firms will always say things like: "Do not repeat the same application twice." But whenever I hear that, I take that with a bit of a pinch of salt, because I feel like once you apply to a few firms, you find that there's usually some questions like "Why this firm?" Answers that obviously take a bit more time and obviously require me to do quite a lot of research. For these questions, I'd usually have a tactic of explaining whether it was the culture that stood out for me or whether there were specific departments or a specific deal that really caught my eye, and why that really interested me. And whether I met them at a law fair: that was really key. I think that would automatically stand you out. But, then, for the other, broader questions, like "Why commercial law?" that is a question that you will always get asked, and I think that is a set answer you can pretty much give most of the time.
So, by that point, you were getting lots of interviews. Did you start getting offers shortly after that?
Well, Hogan Lovells happened in 2014. So, it has been quite a long process. It got to the King & Wood Mallesons interview, and this was the third and final one of that series of applications for the 2015 summer. And — what changed that day? That's a tough one to pinpoint. I think what I did is I reflected on the first two interviews and I thought about what really went wrong, which was obviously the fact that I couldn't justify what firm I was applying to at that moment in time.
So, I thought: "I need to think of a list of firms which really make sense." And in all honesty, I probably hadn't applied to all these firms, but I was like: "Okay, I need to come up with a set number of firms that make it clear why I applied to KWM, to the interviewer." Then I start to hone in, I started typing out and repeatedly typing out answers to "Why the firm?" and "Why commercial law?"
I started looking on The Student Room to see if there have been any set questions. I think my research just started to ramp up a bit more. I put in a lot more effort into preparing for these interviews, and I found that with preparation, you can prepare in enough detail to pretty much guess 45 minutes of an hour interview. And I found that by doing that, it suddenly changed that day and that interview, because the person was asking me questions that I'd pretty much already prepared. I already knew what the questions were. I think what I started to realise was that you can start to navigate that interview process a bit more. I think that day I realised that it was possible to actually prepare a lot more for these interviews than I'd actually previously let on.
I agree I think there's a certain list of questions like: "Why law?", "Why this firm?", "What are your strengths and weaknesses?", and competency questions – for which you can write out practice answers and just practice — not necessarily scripting them — but just rehearsing what you'd like to say. And then it allows you to steer control over a lot of the interview. It's like having an exam where you get told half the answers beforehand to practice. You don't know the actual format of the question, but you know the topic on which it's based, so you can practice how you'd formulate an answer.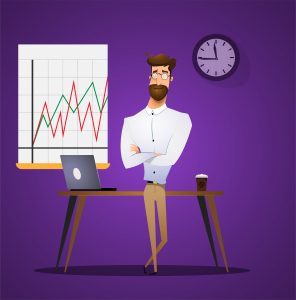 Yeah, I found that by having almost that 50% or 75% already prepared, when it came to getting a bit more of a curveball, I was more confident in saying: "You know what? Can I take a minute just to sit down just to think about my response?" And it just gave me a bit more, like, a spring in my step. And I think that radiated across the table to the person interviewing me, because they could see: This guy is confident. He knows this stuff and he's not afraid to take time to really think about his answer.
How about the commercial awareness or case study-type questions? I know you mentioned you had one at the King & Wood Mallesons vacation scheme. How did you stay on top of commercial awareness to answer those questions?
It was just reading up the F.T. and looking up deals. But you can be can be a bit more savvy when you're doing it, and you can really pick deals that actually do interest you or that you have some relation to. Fortunately, when I was going into the KWM interview, there were loads of transatlantic deals going on, and there were some agreements taking place between China and Australia at that time, and, obviously, for a firm that is still headquartered in in China, I had an interest in those kinds of stories. That helps. And when they asked me in an interview about something like that, it related automatically back to them.
But I would say, going back to the original question, I think it is just about finding something you find interesting. I would never recommend anyone just to read something for the sake of it, because I don't. I find you don't really take it in, it will just show that you're not actually that interested in it.
So after, well, KWM, how did you feel after not getting the training contract?
I feel that was probably one of my lowest points in the whole process. I'm more than willing to openly say I think it was it was really tough, because I think self-doubt started to creep in. I pretty much put my eggs in one basket. And I thought, you know, this is the firm for me. And I'm being told: Even though you think this the firm for you, that it's not, in their eyes. And that can be quite hard to hear.
Rejection is hard, kids! And you'll get it over your life. I think that was the first time I felt like I'd been — really been — rejected by something. And so, what I did was I took a couple of days to sit down. You know, just process it. I reflected on it a bit. I spoke to my dad, who was really helpful, because we talked through the interview and I think we started to realise perhaps where I had gone wrong. Perhaps I had risen to the bait they'd given in my interview. And, you know, there was a tough lesson to learn.
At that point, I had a decision to make: whether I wanted to go to start work to try to get some legal experience or to do the GDL.
I had a job lined up with this online dating app in South America called Badoo. It's one of the most popular online dating apps in South America. It was a really good interview with them, because it was run by two in-house counsel who just wanted an extra pair of hands to help out three days a week, which would have given me the flexibility of also applying to law firms.
I got offered a job there, but I thought the best way to learn about law is to start studying it. And it's a big financial decision to fund a GDL self-funded. It's a huge amount of money. It was a big decision for me to make. I was in the position lucky enough where I did I have a bit of money myself so that I was able to fund it. But not — as I say — not many people, not everyone, is able to do it. That's completely understandable as well, and there's different ways of learning. But I found that once I got involved with the GDL, I was able to start to just get my head around basic law. And you kind of get this, like, team spirit together. I was put in a group full of no one who had a training contract – in: "We're all in it together." You know, different people getting interviews and helping out each other. Like, that's it; that helped a lot. I think you realise that you are not just… you're not alone in this long journey.
You mention self-doubt after KWM, and then you go on to invest in the GDL. How did you decide whether it was worth carrying on applying to law firms, rather than just saying: "I'm not good enough. I have to pack it in"?
That's a very good question, because I think everyone has to have an element of confidence about them, and you have to believe that you are right to do this. I think there will be various times along the way where doubt will creep in. But what the key for me was, was taking those three days to step back and really assess. And I sat down and I thought: "You know what? Just because I've been rejected by one firm, it doesn't mean that I'm not right for any other firms." I also spoke to a few of the trainees at KWM who were really helpful, and they said: "Look, it was one interview. It's not the end the world. Like, we think you would have been perfect for it." And they're in the position of being trainees themselves, so they have some knowledge as well. And I'll admit using some of that rejection to fuel me on. You spin it and you turn it into a bit of an incentive to prove people wrong.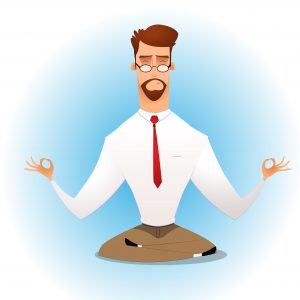 But, I think it's natural for everyone to take it personally; that's the way we're programmed. And I'd be surprised if anyone didn't. But, as you say, I if you're able to reflect on it for a bit, you can spin it into real incentive. And, look, everything happens for a reason, in my opinion. And now that I could have ended up with a training contract at KWM, and I would have been at a position that other people unfortunately were in, where they had a training contract and then, little do you know, the next day it's absolutely gone. So, I think, I mean, I don't know whether to put people in this position of having divine hope in a powerful being, but my mom actually, I remember she said after the interview: "You know Lewis, everything always happens for a reason." And at the time I was like: "Oh, just shut up." That's the worst thing to say to me at that moment in time.
And yet the firm collapsed!
And, you know what, my mum would be like: "I told you so!" And I have literally nothing to reply with to that.
So after KWM, what was your next vacation scheme?
That was at Shearman & Sterling in the winter 2015.
Did I meet you before or after Shearman?
I think you met me just before. Listeners, if you don't know: I reached out to Jaysen and I was at a stage where I'd been to a few interviews and it just wasn't working. I don't know really what it was at that moment in time. I think it was just a bit of fine-tuning that was required. I was trying to remember what I had done in my King & Wood Mallesons interview, but it was so long before that I just needed to speak to someone. I think you were perfect just to sit down and give me a bit of realisation about this position I was in, and guide me on a few pointers.
It's all well and good having your family around you or your friends telling you. But I had a position where you'd already had a training contract, and I was able to see you had reached the end goal that I wanted to be at. And you also knew about the struggles I was facing at that moment in time. So, I think that it was useful to have that really specific advice from someone who had been through it.
Anyway, yeah, my interview with Shearman & Sterling was quite a good one. I found for the vacation scheme, they really just wanted to get to know who you were. It was with an associate and just a woman from HR who was absolutely lovely, and she really just made me feel at ease. I did the classic questions, really, like: "Why law?", "Why Shearman and Sterling?" And I think I had a little practice with you before I went. I had applied to a few for the winter vacation scheme, but I think winter seems always a tough one. If there was anyone I knew was applying, I'd always try and make them realise that you're almost going for an even more concentrated pool of people, because you've got graduates as well as those people who are working, as well as your year two, year three students at university, so that always meant I had to take to those applications with a pinch of salt.
But it came to Shearman and Sterling and that was my last one, and I was thinking that this is now time to shine. So, I think, we, in our first discussion, we just went through the classic questions, and you gave me a bit of advice about how your interview went. And they asked a question that you referred to earlier about how you would structure a deal. And I think when we discussed that I had pretty much a clear idea of what and how an M&A deal really takes place. But I am sure you provided these listeners with ample material to  understand how a deal works!
Yes, actually, before we started this episode I published the M&A article.
Oh, yeah, so read that and read that back and you'll be fine. I think we talked through basically the advice that you give in that. And I referred it once again back to them. I said: "Well, you'd use a Shearman & Sterling project finance department for this" or "Your M&A department or your employment team." And I think they liked that I was I was able to not only just give the hypothetical deal or scenario, but I was able to apply it about Shearman & Sterling and say how. I think one of the follow-up questions they gave was: "So what would you think a trainee would be doing in this situation?" And that's the next level of an answer that you can give to a basic M&A deal. You can say: "Well, OK, I'll be obviously involved in due diligence." And if it's a publicly traded company, you'll be doing share transfers or you'll be involved in the litigation side or we'll be bundling these all-very-general tasks. If you're able to list a few, and you're able to show that level of understanding of where you will fit into it, then that is able to differentiate you even further from the competition.
And how did the Shearman & Sterling scheme compare to the King & Wood Mallesons scheme?
I sat in the project finance team and I had a really good trainee buddy with me. I was involved in helping an associate over from New York with a project they were constructing in Mozambique, and they were helping with the sponsor's side of it. It was really interesting, because I'd never really considered project finance before, and I liked the tangibility of the projects that you're doing, and actually realising that you're involved in something that's actually material.
People often talk about U.S. firms as being very different to UK firms. Did you feel there was a difference in the culture or atmosphere, during the scheme?
There's this belief for some reason that there is a massive difference in culture. That you'll be at a US firm you'll be worked like a dog, and whereas other people in a silver circle firm are going back home at seven. But when there's a deal that's going on and there's people on both sides, there's always someone opposite you from perhaps a UK-based firm who will be doing the same hours that you're doing. So, that was the first realisation I had that these US firms weren't as bad as everyone made them seem.
I think the culture was also very open. They were all really willing to help out. The same as it was at King & Wood Mallesons. I didn't notice a massive cultural difference. I think the only slight difference I found was that the departments weren't as big, so they had smaller teams and they knew what they were focusing on. So, Shearman's employment team was about two associates, whereas at King & Wood Mallesons, they had one of the biggest employment teams in the City at that time.
So it wasn't that they were a satellite office. Far from it. They developed all their own work and they weren't just there to service the U.S. needs. But they were more strategic in in how they structured their departments and they knew where they wanted to bill the most from or where they wanted to offer the client service.
So were Baker McKenzie and Vinson & Elkins your final two vacation schemes?
Yes, they were, thankfully, my final two vacation schemes!
By that point, you'd had enough experience of vacation schemes to have an idea of what to expect. What do you think you did in those schemes to help you get offers?
The funny thing is, if I went back and I compared my King & Wood Mallesons vacation scheme with my Vinson & Elkins and Baker McKenzie schemes, I don't think I'd have been that different. I think I was keen to get involved. I asked questions. I did good work. I developed rapport with partners. But the difference?
I think it was partly that when it came to my Baker McKenzie interview, they really put an emphasis on how I performed in the three-week scheme by speaking to trainees and getting work through them, and just getting involved and really just focusing on how I was performing and not being too worried about how everyone else was doing. I think I impressed them.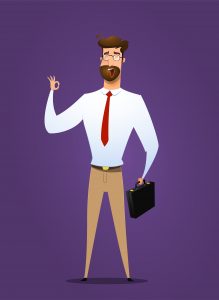 When it came to, like, the final exit interview, mine was about six to seven minutes long, whereas most people had interviews that were 30 minutes long. And it was really refreshing, because the partner sat down and said: "Okay, let's go through the work you've done." We talked a bit about my feedback, and he was, like: "You know, this speaks for itself." And I was, like: "Speaks for itself in a good way or in a terrible way?"
Then I asked a few questions, and he said, "You're free to go." I was just, like: "Oh, God, either it has gone absolutely terribly and there is no way in hell that I'm going to get an offer, or they really like me."
So, to go back to your question of what I thought made my offer: I think you just ask interesting questions. You find a way to engage with as many as possible. And just continue to show an interest in what you're doing, even if the most menial task. I think lawyers really appreciate if you hand it back and say: "Oh, can I just spend two minutes with you just talking about what how this fits in and how this relates to a wider deal?" for example. And most lawyers are absolutely willing to sit down and give you time, and I think it just shows that extra level of interest.
I would say: Don't worry too much about what everyone else around you doing. If they're all asking questions, that's absolutely fine. Don't feel the need to fill silences at all. Say they do an open talk, you don't have to ask questions if you don't have any questions. I think most lawyers will actually realise that you haven't got a genuine interest.
So, you're going to start at Baker McKenzie, is it next month? How are you feeling?
I am really looking forward to it! As you can tell from this whole podcast, it's been such a long road, but it has been a fulfilling one. It gives me the confidence to think: "You know what? On the first day, I'm not going to be nervous. I'm going to take every single chance I get to learn as much as I can." I think some things in life, they're almost that much sweeter when you have to put that much extra effort to get them. So, I'm hoping it's everything I imagined it to be. Of course, there will be low points, but I just can't wait to be going.
Finally, any final words of wisdom?
When it comes to interview, practice makes perfect. I think from my earlier interviews what I showed was that if you're just willing to put in that extra bit more time, and prepare, you can control most elements. And that's one of the big takeaways people not only need to understand, but it's something once you realise, you can really get the knack of how these interviews can go — and you I'm sure you'll see your success rate rise dramatically.
Resources Mentioned:
175 Training Contract Interview Questions
Mergers and Acquisitions Guide