Most popular
Just three of the 10+ courses included with TCLA Premium
FREE courses
A selection of the FREE courses that are available
You don't need to go through this journey alone
Join our community of 10,000 aspiring lawyers, future trainee solicitors and graduate recruiters, receive advice on how to become a successful candidate, and map your journey to securing a training contract.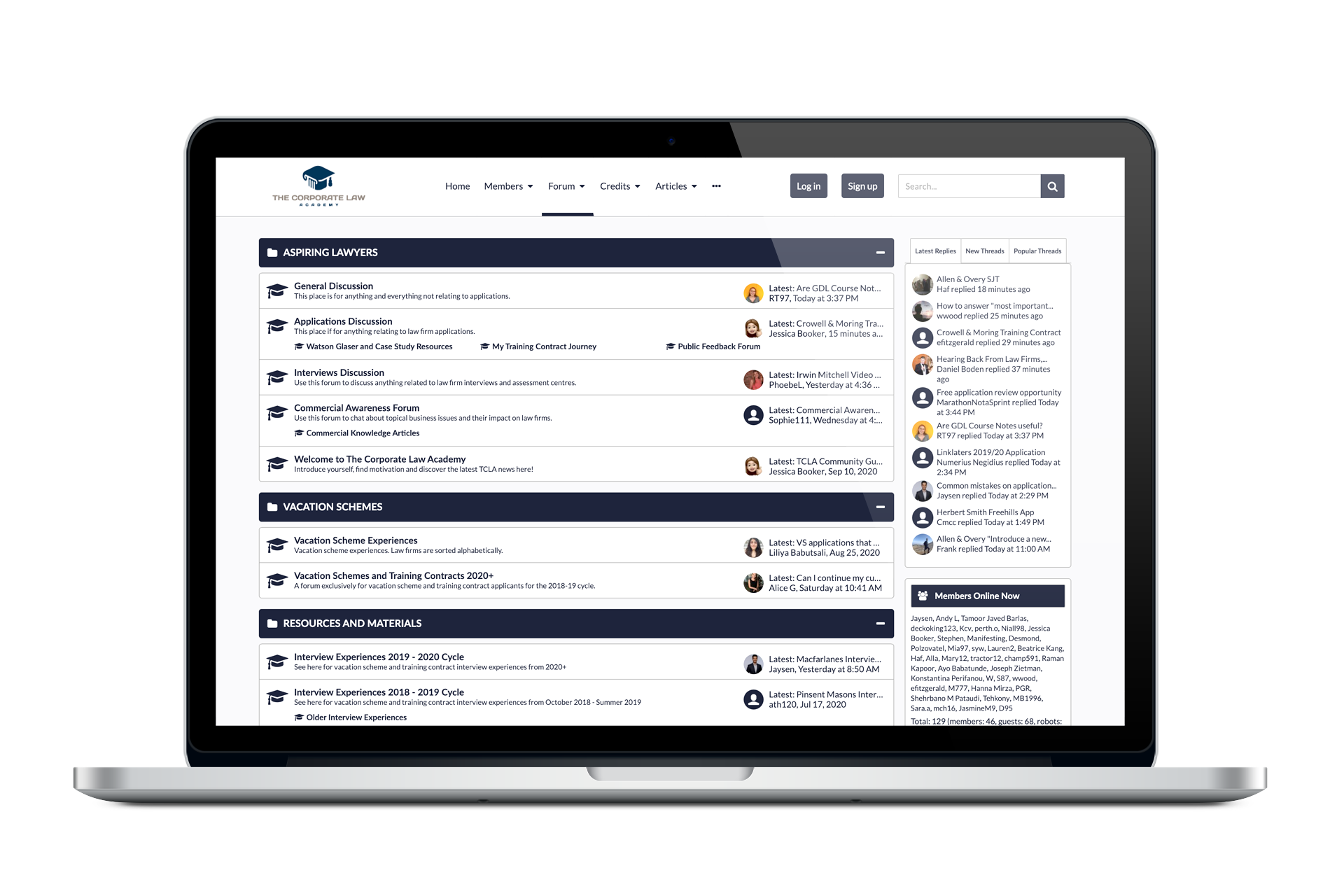 Develop into an exceptional future lawyer
Our training platform equips you with the knowledge and skills you need to break into the legal profession. Under our monthly subscription, you gain access to our best courses, webinars and resources, covering everything from understanding law firms as a business to mastering interview technique.