Get the support you deserve
The Corporate Law Academy (TCLA) is the UK's largest community for future lawyers. Since 2018, our team has helped thousands of aspiring lawyers secure training contracts with leading UK law firms.
We're on a mission to empower future lawyers to make more informed decisions about the future. This is the power of our online community. No matter how you are feeling, there are people out there who share your concerns. At TCLA, you are not alone.
Read more about why Jaysen set up TCLA here.
Our most popular courses
Boost your commercial awareness, interview performance & confidence with TCLA Premium courses.
Take a free course
Get invaluable advice from partners and future trainees in our free courses
The UK's biggest community of rising corporate legal stars
Meet a community of over 20,000 aspiring lawyers, future trainee solicitors and graduate recruiters, receive advice on how to become a successful candidate, and build your confidence, skills and knowledge to excel as a commercial lawyer.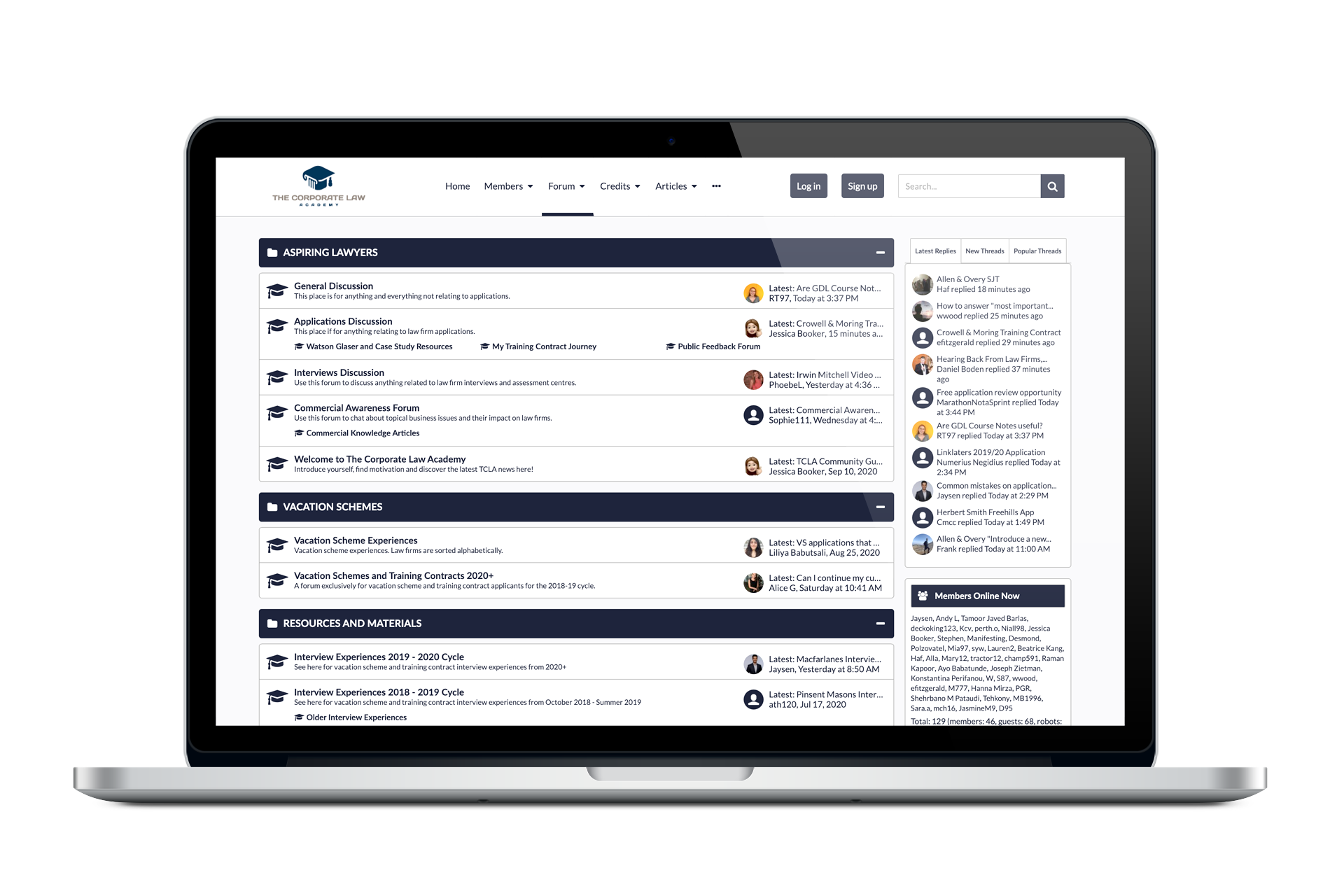 Become an exceptional future lawyer
From learning how to network to developing outstanding written skills, we see everything as a skill that can be improved with the right training. Under our monthly subscription, you gain access to our best courses, webinars and resources, covering everything from understanding law firms as a business to mastering interview technique.
Most popular guides
Get unique insights with 16 free guides about interview techniques, industry news & specialist topics