This is your year to secure a training contract
You want a training contract. You are looking for specific guidance.
You have been stung by rejections. You have applied for several years and want to make the next cycle count.
Or perhaps you want to discuss your strategy for next year. To talk through a specific application. A sounding board for your answer to 'why commercial law?'. Maybe you want to master 'commercial awareness' or practise mock interview questions.
Or perhaps you just want to talk to someone with substantial experience of the law firm process.
This is the service for you. Every Gold member gets a 15-minute phone call each month. The call is yours. Discuss anything related to the application process and receive 1:1 personalised advice based on your own background and experiences.
What can you expect?
You must be a Gold member of TCLA Premium to use this service.
You will be able to provide your information prior to booking, including any specific questions you have for the call. You will then be called at the specified time on the number you provide.
The goal is to give you as much value as we can during your 15-minute slot.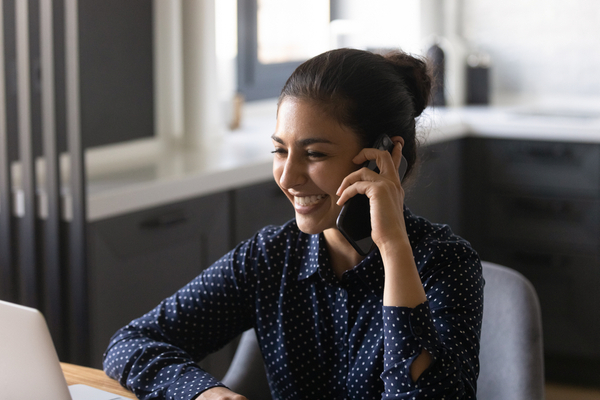 Who is this programme for?
If you are already a Gold Member, scroll down to book now!
Scholarship Candidates

On the 1 Year Silver+ Plan
Gold Members

Gold Members Only
Who will I speak to?
Jessica Booker, Jaysen, and Aks Khurana are currently taking these calls.
What if I'm a scholarship candidate?
Recipients of the 1 Year Silver+ Scholarship can book a call as if they were a Gold member! Please specify this is the case in the booking form.
When can I book another session?
You can book one session every month. New slots will open on the 1st of every month.
Book Now
Gold Members and scholars: Select one slot for this month. New slots will open up shortly!
See what other members had to say...
I'm absolutely thrilled to let you know that I have accepted a TC offer from [redacted]. It feels surreal to be a future trainee at one of my top choice firms and I couldn't have got to where I am without TCLA.

I started this process around 18 months ago, a couple of weeks after I graduated. I remember my first open day at Latham & Watkins – I did not understand a single technical term that was mentioned, whether that be loan covenants or the lifecycle of a PE investment. But the day piqued my interest and I met Alice, who later introduced me to TCLA. I was amazed – I found a community who shared my goal and a wealth of resources. TCLA accelerated my progress, helping me to secure VS at [redacted] and [redacted], something I never thought was possible. And a few months later, I finally have the TC.

AG
I'm not sure whether you will remember this, but we had a conversation over the phone a couple of months ago. I mentioned that I was working at [redacted], had undertaken a few vacation schemes and was especially nervous about my upcoming vacation scheme at [redacted]. We discussed the feedback from my previous scheme with [redacted] and ways to improve, at which point you suggested practicing the case study on TCLA and scheduling a mock interview with Arun Sohan-Pall.

It's been a few months since that conversation…and I couldn't be more pleased to let you know that after completing the virtual vacation scheme at [redacted], I was offered a training contract!!! Thank you so much to you for speaking to me back then and giving me the confidence to give the scheme my best shot.

I have been using TCLA since 2018 and have utilised both the application review service and the mock interview with Arun. I can attest to the quality of both, as well as the TCLA platform more generally. It was so useful when it came to preparing for upcoming assessment centres, gathering insights on different law firms, and speaking to other candidates going through the process.

Thank you SO much to you and the entire team for setting up the platform and making it such a fantastic resource. It was truly instrumental for me.

DB
Just wanted to reach out and personally thank you for the invaluable work you do running and coordinating TCLA. After a string of unsuccessful apps last year, I put my head down this summer and started working more systematically towards achieving a vac scheme offer (a methodological approach really is the key here isn't it). TCLA has been absolutely central in that process and I'm now so pleased to say I've been offered a place on a VS at a silver circle firm this summer.

I know you probably hear from people about this all the time, but it feels important to tell you the time and energy you have spent on your business has definitely contributed to changing my trajectory in such a hugely positive way. There's no small way of properly saying thank you so much for that.

ES
The mock was a great interview refresher and it was monumental in my preparation to secure a late-summer vacation scheme (rescheduled due to Covid-19). Subsequently, I received a training contract offer at a top 20 firm commencing in 2021, as well as a full sponsorship for the LPC/LLM course. Thank you Arun and The Corporate Law Academy Team. Keep up the good work!

LT
I would like to thank you for everything. I went to the TCLA Crash Course and I'm a Premium Member. I can't even begin to explain how helpful it has all been.

I applied to six firms and I have received interviews with all six of them. I can tell you with 110% certainty that – beyond my grades – that was all down to TCLA.

NB
After years (!!!) applications, interviews, ACs and, ultimately, rejections I was offered a Summer Internship at [redacted]. The Partner who delivered the news said I was the top performer among all (40!) candidates they had that day.

I am still pinching myself, speechless it's all coming together. I can't thank you (and the entire TCLA community) enough for all the tips and assistance along the way!

DT
Wanted to write you this email to let you know I've got a place on the [redacted] Summer Internship. I finished an hour ago and they just rang me and I can't believe it.

I just wanted to say thank you. Thank you so much for taking a chance on me for the Brand Ambassador role, I was in a really difficult place at the time but you gave me the confidence to be able to realise that a career in commercial law is possible for me and without you I wouldn't have got the other opportunities I have.

BT